Unlock Your Team's Potential with DISC Assessment Training
Improve communication, increase productivity, and create a more cohesive work environment with our tailored DISC training solutions.
Trusted by Leaders at Top Organizations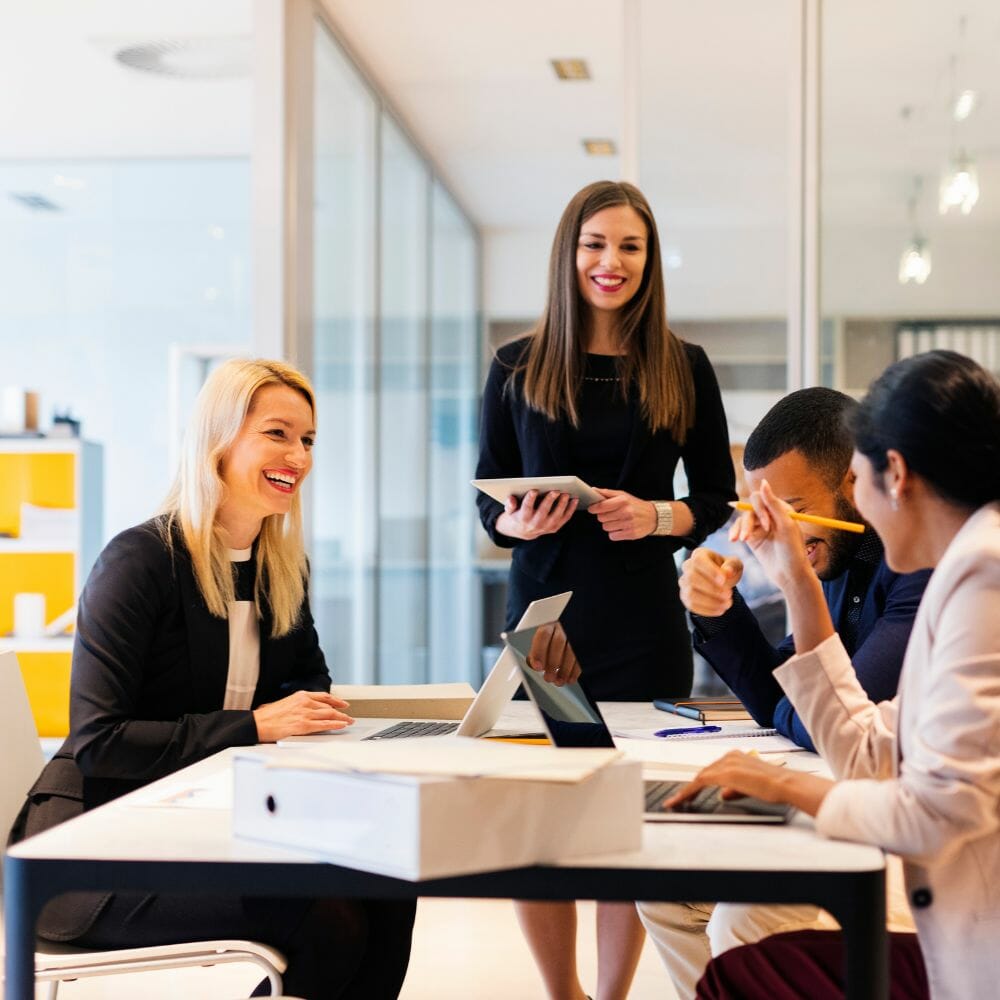 Empower Your Team to Succeed
Is your team struggling with communication breakdowns, decreased productivity, or a lack of synergy? These issues can not only strain workplace relationships but can also lead to missed deadlines, staff turnover, and ultimately, hinder your organization's success.

There is a solution. Our DISC training program can help address these challenges. We equip your team with the tools to understand and adapt to different personality styles, fostering a more effective and harmonious work environment.

Don't let these issues hold your team back. Unlock the potential of your team today with our tailored DISC training solutions.
How We Can Help You Succeed
How Our DISC Training Transforms Teams
Our DISC training program is designed to empower teams, fostering better communication, understanding, and performance. 
Here's how we make that transformation happen:
Comprehensive DISC Reports
Every team member will receive an 18-page DISC report, trusted by Fortune 500 companies across the globe. These easy-to-digest reports offer deep insights into each individual's personality, fostering self-awareness, and driving better teamwork and collaboration.
On-Demand Micro-Learning Lessons
We understand that scheduling can be a challenge, which is why we offer on-demand micro-learning lessons. These allow team members to review and reinforce the content at their own pace, ensuring that everyone gets the full benefit of the training regardless of their schedule.
Customized 90-Minute Live Virtual Training
Your team will participate in a live, 90-minute virtual training session tailored to your specific needs. This interactive session, led by a certified DISC coach, ensures that the knowledge gained from the DISC reports is fully understood and ready to be applied in real-world situations.
We provide group progress reports to help track your team's growth over time. These reports allow you to identify areas that need improvement and celebrate achievements, helping your team become stronger and more unified.
Lifetime Access to "Mastering Workplace Communication Through DISC" Course
We believe in the power of lifelong learning. As part of our training program, your team will receive unlimited access to our training modules and resource library. This allows your team to revisit and reinforce their learning at any time, further solidifying the skills and insights gained from the DISC training.
White-label DISC assessment 

Custom-branded DISC reporting tailored to your business

Engaging keynote speaking for your events
Through this comprehensive approach, we strive to transform how teams communicate, collaborate, and succeed together.
Transform Your Team Dynamics
Discover how our DISC training can revolutionize your team's performance.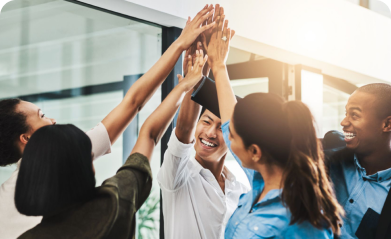 No more misunderstandings or miscommunications. Our DISC training enable your team to understand and adapt to varying communication styles. This newfound understanding paves the way for more effective conversations, reduced conflict, and a stronger team dynamic.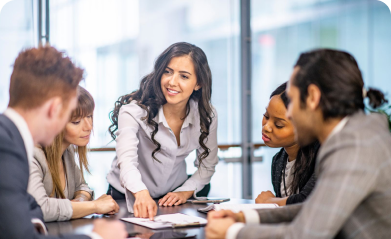 Unlock the power of your team. Our programs offer insights into each team member's strengths and weaknesses, empowering you to allocate tasks more effectively. Watch as your team's productivity skyrockets and your business thrives.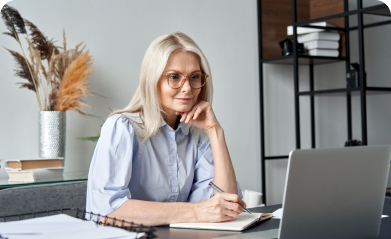 Increased Employee Engagement
When employees feel understood, they feel valued. By understanding their DISC profiles, team members gain a sense of belonging and purpose. Experience the ripple effect of increased job satisfaction and engagement that comes with a harmonious and inclusive work environment.
Your Partner in Team Development
We're committed to your team's success, offering expert-led courses, personalized support, and proven results.
We believe that the quality of education is as good as the educator. That's why our courses are not just meticulously designed but also delivered by seasoned professionals who have deep expertise in DISC training. They bring their real-world experience to the table, offering insights and knowledge that can't be found in textbooks.
Our relationship with your team doesn't end when the training does. We understand that learning is an ongoing process, and we're committed to supporting your team as they apply their new skills in the workplace. We offer ongoing support and resources to ensure your team continues to reap the benefits of our training, long after the courses have ended.
We measure our success by the success of the teams we train. Over the years, we've helped numerous organizations transform their team dynamics, improve their performance, and achieve their objectives. But don't just take our word for it. Our track record of proven results speaks volumes about our commitment to helping teams excel.
Trusted by 20,000+ Professionals at Top Organizations
Success Stories from Our Clients
Our work at the Professional Leadership Institute is driven by the success and progress of our clients. 

Hear from organizations who've seen firsthand the transformative power of our DISC training programs. The impact of our DISC training programs is best expressed through their experiences.
Our Clients Love the Professional Leadership Institute
Your team will, too! Check out some reviews from our students.

The PLI program was invaluable to our network.
The range of topics delivered, the open dialogue, experience, and examples that PLI brought to each session were outstanding and provided a path for our Franchisees and Managers to look at leadership, coaching, and connecting with their teams in a new light. Many have implemented these strategies in their bakeries and have seen immediate results.

Highly recommend to help your team move forward
We have locations around BC and Alberta, so getting people on the same page can be very difficult... Until now. Our entire management team and location managers take the same great courses and then meet monthly online with our coach to apply it to our situation. People are engaged, the courses are excellent, we love our coach, and we are all learning together!

The result has been a transformation of our culture. 
We decided to implement PLI's strategies across the country in over 150 locations and over 3500 employees.  The result has been a transformation of our culture.  People's lives have been positively impacted - professionally and personally.  Morale is high and sales and profits are up as a result.

We've learned how to fix ongoing personnel issues once and for all
The roadmap laid out set our business up to quintuple in sales.  We've learned how to fix ongoing personnel issues once and for all, attract top talent, and spend our time focused on results, not internal staffing problems.  I highly recommend PLI to you - it's worked for us!

I had no idea that running a business could be this fun!
In less than 18 months of working with Trevor, he has transformed my business from being average to exceptional, where mediocrity is not acceptable, where being great is standard.  Working with PLI has allowed me to realize my dream of not simply owning a job, but owning a business.
Principal, Caliber Projects

Our culture has taken major steps forward this year
Our culture has taken major steps forward this year with Trevor's help.  He is funny, relatable, and his tools are very very practical and have helped us focus and upgrade our teams throughout our retail network. Trevor recently spoke to an employee group, and one person remarked, "I could listen to Trevor all day."   We would highly recommend Trevor.

The results have been remarkable
At first, we resisted, "This just won't work with a law firm." But we persisted and the results have been remarkable: our client base and profits have steadily improved, and staff engagement and morale is the healthiest its ever been.

Helped our fast-growing business become what it is today
I've experienced PLI's approach first hand and it's been crucial to sustaining our growth.  I can't imagine a business that wouldn't benefit greatly from his help.

Provided practical ways to make positive changes
Trevor was incredibly well-received by the entire organization. He was able to articulate people issues that many of our franchisees were experiencing and provided them with practical ways to make positive changes. We have implemented the Star Chart tool across the organization and see it as vital to building happy, effective teams.
We are Coaches, Entrepreneurs, and Educators
 Established by Justin Mitchell and Trevor Throness, we offer a unique combination of practical business knowledge and over two decades of management and leadership training. Our team is well-versed in executive coaching, launching high-growth businesses, and developing interactive e-learning content.
Our aim is to empower you, enhance your communication skills, and create a high-performance mindset that drives your personal and professional growth forward.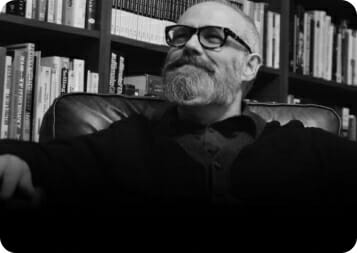 Trevor Throness, our CEO and Senior Instructor, is a veteran coach,keynote speaker, andthe author of the book "The Power of People Skills." His expertise has been acknowledged by renowned platforms like Forbes, Inc, The NY Post, The Globe and Mail, Entrepreneur, and CEO Magazine, among others​​.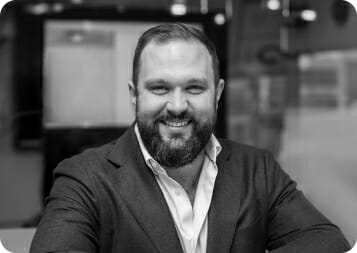 Our President and COO, Justin Mitchell, is an accomplished entrepreneur who has made a significant mark in real estate brokerage, property management, and private equity, evidencing over $2 billion in sales and $1.2 bllion in assets under management. His dedication to driving positive change is clearly reflected in his proactive approach towards leadership development and its integration into his business model.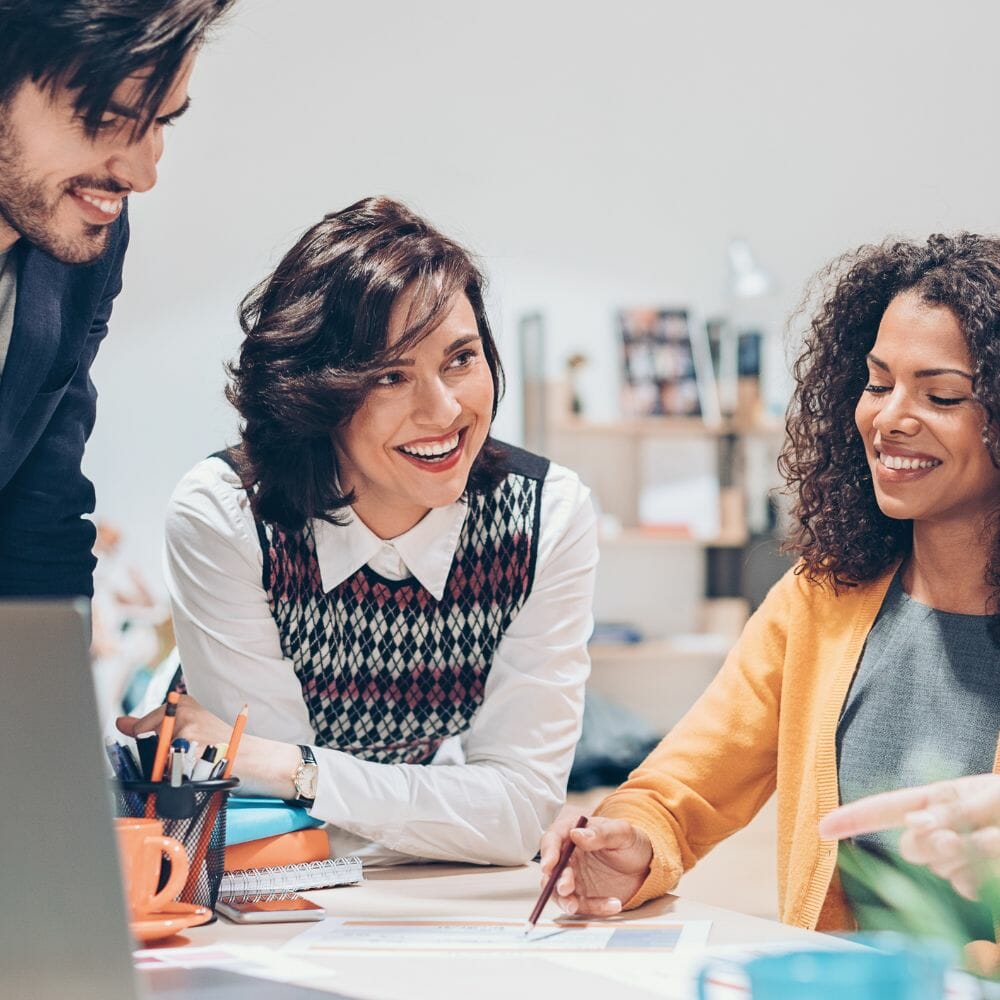 Ready to Unlock Your Team's Potential?
Let's Start the Transformation Today
We understand that each team is unique, and so are the challenges you face. That's why we tailor our DISC training programs to meet your specific needs, helping you turn those challenges into opportunities for growth and success.

But we don't want you to take our word for it. We want you to experience firsthand the transformative power of our programs.

Schedule a free, no-obligation consultation with one of our expert coaches. This is your chance to ask any questions you have, get a feel for how our programs work, and discover how they can be tailored to your team's needs.

We can't wait to partner with you in unlocking your team's full potential!