Most successful professionals and entrepreneurs often invest time in understanding their disc personality profile, as it provides a good insight into their behaviors and the behaviors of those around them.
Knowing your DISC profile can give you the advantage to succeed in any situation.
What is DISC?
DISC stands for Dominant, Inspiring, Supportive, and Conscientious and is an acronym used to describe four different aspects of behavior that influence our interactions with other people.
And, the DISC personality profile was developed by psychologist William Moulton Marston in 1928 and is still used today to help individuals learn more about themselves and how they interact with others in a variety of workplace settings.
Why Is Understanding Your DISC Profile Necessary?
Knowing your DISC profile can be extremely beneficial when engaging in team meetings or one-on-one conversations with colleagues or clients.
Understanding the traits associated with your particular DISC type tend to be better equipped to manage emotions, handle conflict, communicate effectively with others, collaborate more harmoniously on projects, and foster positive relationships.
Additionally, understanding your tendencies helps you adjust your behavior around those who are similar or opposite from yourself.
This knowledge can be invaluable when it comes to leading teams or dealing with difficult conversations at work.
To learn more about disc personality profiles, sign up for a free trial of our course Personality Testing for Workplaces.
Different Types of Behavior for Each Type of DISC Personality
The four different types of personalities include:
Dominant (D) – This is an individual who likes taking charge; they appreciate getting results quickly and efficiently. Those with dominant traits are typically seen as natural leaders who think on their feet and make decisions quickly.
Influencer (I) – People-oriented individuals who prefer socializing over task-oriented activities; they are outgoing, and optimistic and enjoy working together towards a common goal while having fun along the way.
Supportive (S) – Patient people who take time to observe before jumping into action; those with steady traits value stability above all else and strive for consistency when working towards a goal. They bring calmness to any situation due to their relaxed attitude yet do not shy away from voicing their opinions either.
Conscientious (C) – Detail-oriented individuals who prefer rules over spontaneity; They are analytical thinkers who analyze data before making decisions based on facts rather than feelings. People exhibiting conscientious traits also tend to be very organized which helps them maintain control over any given situation.
Examples of How Understanding Your Disc Personality Profile Can Be Beneficial to Your Career Success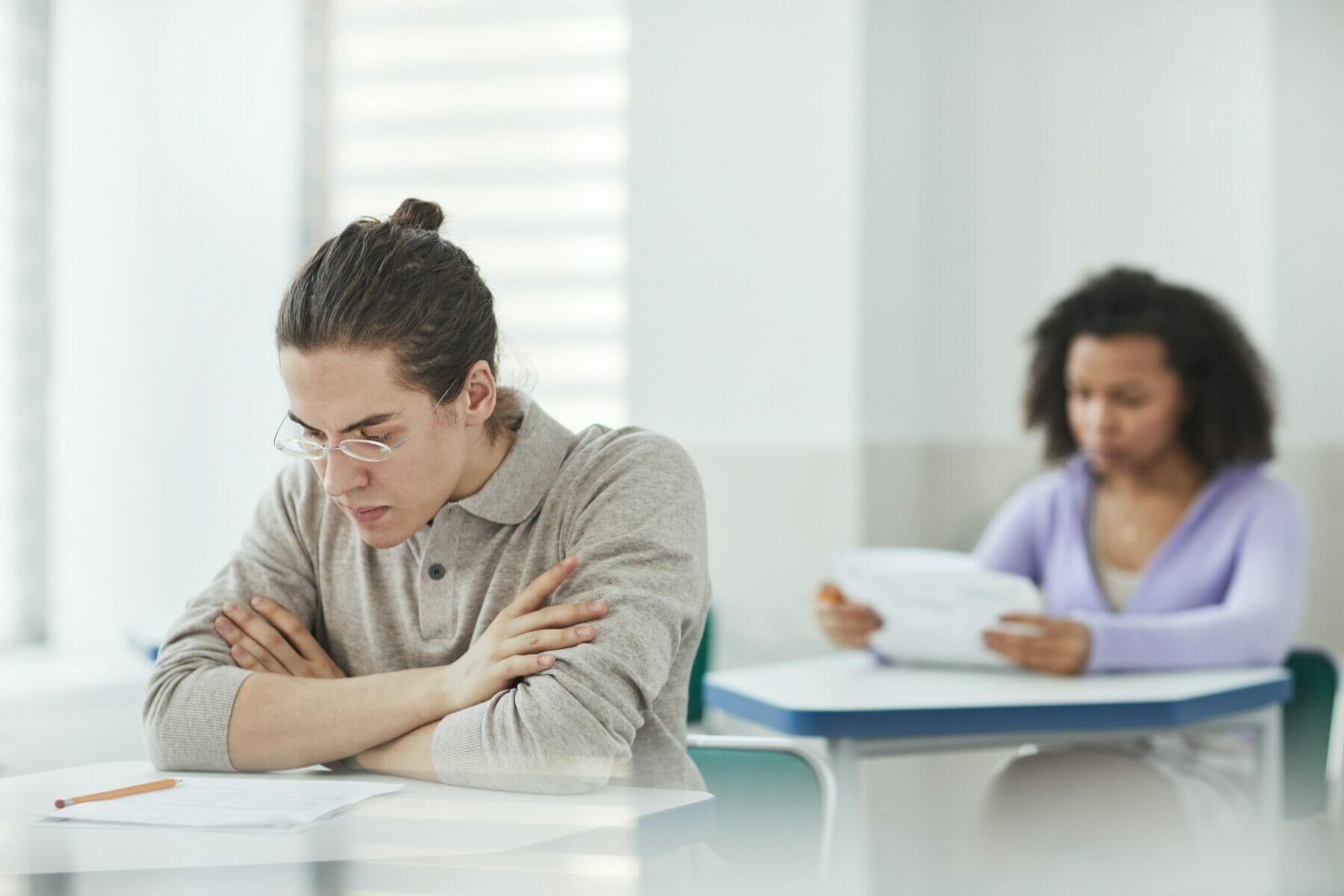 Learning about your disc personality profile can help you identify areas where you may need improvement so as to develop strategies to become more successful at your workplace.
For instance:
If you have dominant traits you could benefit from trying out new methods instead of sticking too closely to your familiar ones; by being flexible and exploring fresh approaches you gain new perspectives that could help you come up with more creative solutions for problems that arise during project execution or client consultations etc.
If you fall under the influencer personality type you could use this knowledge as leverage when networking or closing deals since you have a natural charm that makes you an excellent communicator. And, by understanding your strengths you could become even better at building successful relationships with public figures or potential customers/partners, etc.
Those exhibiting supportive qualities should focus on creating an environment that encourages collaboration amongst team members since steadies value harmony above all else– this includes having an open-door policy and promoting equal opportunities among all members regardless of rank within the organization, etc.
Lastly, if you have a conscientious personality you should use this knowledge as an advantage when analyzing data or researching since this type values accuracy above everything else; by utilizing meticulous analysis techniques you can achieve accurate conclusions quickly thus providing speedy solutions in times when needed, etc.
By understanding each trait associated with your disc personality profile you would be able to take steps towards becoming a successful professional within your industry as well as ensuring your personal and career growth.
What You Need to Know About Choosing the Right DISC Personality Profile
Choosing the right DISC personality profile for yourself or your team can be very challenging.
After all, there are so many different types of personalities out there – and everyone is unique in their way.
That said, the DISC personality profile provides a great starting point for understanding how to best interact with others on a personal and professional level.
How to Choose the Right DISC Profile for Success
Choosing the right DISC profile for success requires an honest look at yourself or others on your team to make sure that everyone's strengths are taken into consideration when making decisions.
Depending on what type of job you have or what situation you are trying to solve – whether it's coming up with new strategies for marketing campaigns or finding ways to reduce conflict among team members – you need to fully understand the different personality profiles to get the best result possible.
The first step towards finding the right personality profile is understanding your strengths and weaknesses as well as those of your team members.
If you know what motivates people and where they struggle then it will be much easier to decide which type of behavior would be most effective in tackling any particular problem at hand.
Additionally, don't be afraid to experiment; try out different profiles until you find the one that works best for everyone involved!
Conclusion
Understanding and utilizing the right disc personality profile can make a huge difference when it comes to achieving success at work.
Whether it's working with clients, leading teams, or solving complex problems, knowing varying personalities makes any task simpler and more efficient.
With practice and dedication, anyone can become an expert at using disc profiles.
This knowledge would help you understand and properly relate with your employees or colleagues which will subsequently lead your team towards greater workplace success!
Relevant Articles
The DISC Personality Tool can Never Measure This
Find Out Someone's DISC Personality Type Just by Looking at Their Work Space
Using the DISC Personality Test
More Ways to Spot Someone's DISC Personality Type in Under 60 Seconds
Without These 5 Principles, the DISC Personality Tool is Useless