Take your team leadership skills to the next level by learning valuable leadership strategies that support your professional growth.
Online Certificate Course
For Individuals and Teams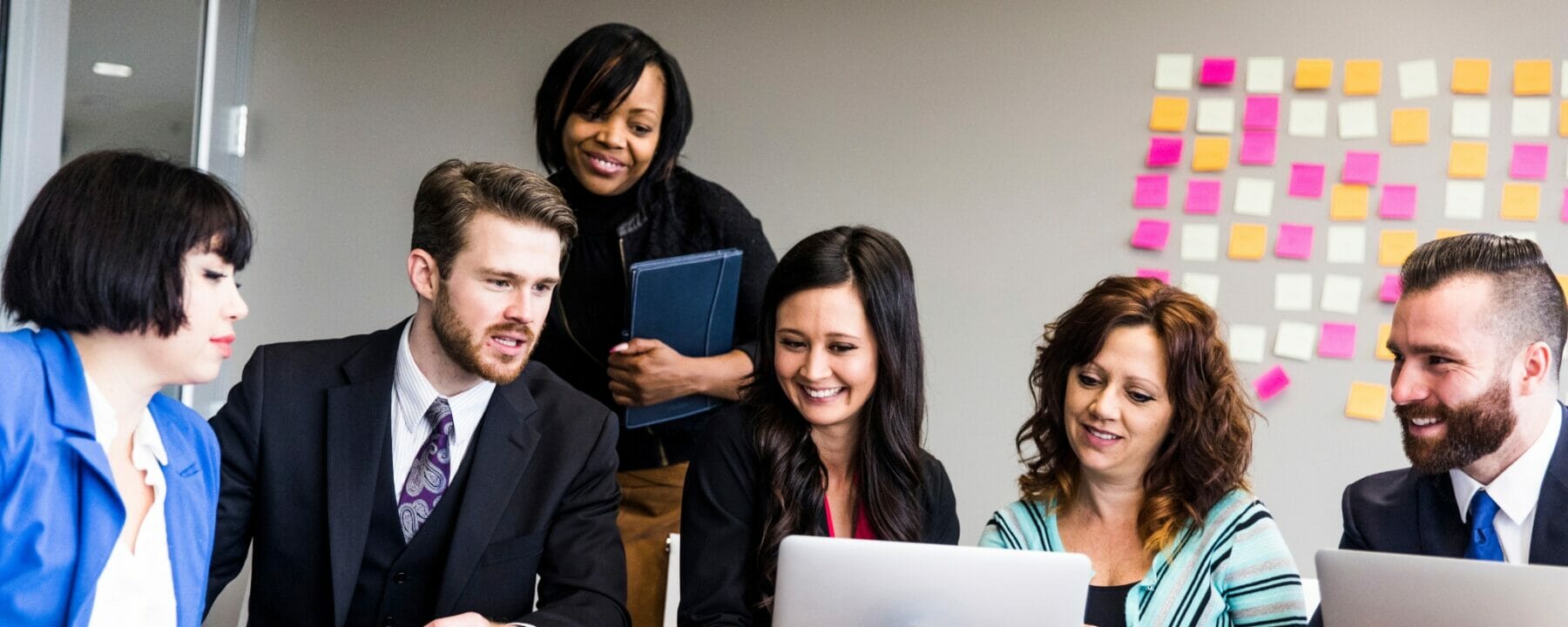 Leadership Fundamentals is an essential course for any aspiring leader. It provides the foundational knowledge and skills needed to lead a team successfully, including understanding organizational culture, decision-making techniques, communication methods, and effective delegation strategies. By mastering these fundamentals, you will be well-equipped to tackle the challenges that come with leading a team to success.
This course is designed for anyone looking to advance their career into a leadership role. Whether you are an experienced team leader or someone new to the field, this course will help equip you with the knowledge, confidence, and skills necessary to become a successful leader.
Before your begin
Welcome
Introduction
Leaders are Both Born and Made
Team Leaders vs Team Members
You Are in the People Business!
Quiz
Introduction
Dominant Strengths and Weaknesses
Inspiring Strengths and Weaknesses
Supportive Strengths and Weaknesses
Conscientious Strengths and Weaknesses
Play to Your Strengths
Quiz
Introduction
How Do We All Behave
What Are We Trying to Achieve?
What Are Our Priorities?
How Do We Get Communication Flowing on Our Team?
Quiz
Introduction
How to Spot Title Leaders
How to Spot Real Leaders
Quiz
Introduction
Leadership Self Assessment
Credibility Bank
What Builds Your Leadership, And What Tears It Down
Quiz
Introduction
To Go Up, You Must Give Up
How to Gain Personal Momentum
Quiz
Introduction
Three Inescapable Truths
Robert Half Survey
Quiz
Congratulations
Final Quiz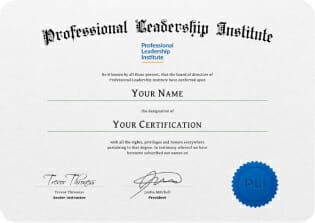 Earn Your Certificate of Achievement
Enhance your resume, advance your career, and showcase your leadership skills and passion for growth by sharing your certificate on LinkedIn.
Frequently Asked Questions
No, everything is included within the subscription you select.
PLI subscriptions are non-refundable. If you cancel your subscription, all course access, and additional features, will expire at the end of your billing cycle.
All of the courses are priced in USD.
Yes! These downloadables include cheat sheets, templates and workbooks that you can keep and share with your coworkers, employees or friends.
While the courses are self-study, we encourage students to reach out to us with questions or concerns. Please click the "feedback" tab on the right side of your screen while taking the courses to ask questions or provide feedback.
As the courses are self-study, you have an unlimited amount of time to complete each course.
Other Courses you might be interested in
How to become a great team coach
How to deal with difficult people
How to understand and apply the DISC personality tool
How to use a team-based approach to strategic planning
How to find and retain A-players
How to hire and fire
Start learning today to expand your knowledge and grow your career.
Tips for more than 5 people?
Contact us to learn about customized training plans and group discounts!
Our Clients Love the Professional Leadership Institute
Your team will, too! Check out some reviews from our students.

The PLI program was invaluable to our network.
The range of topics delivered, the open dialogue, experience, and examples that PLI brought to each session were outstanding and provided a path for our Franchisees and Managers to look at leadership, coaching, and connecting with their teams in a new light. Many have implemented these strategies in their bakeries and have seen immediate results.

Highly recommend to help your team move forward
We have locations around BC and Alberta, so getting people on the same page can be very difficult... Until now. Our entire management team and location managers take the same great courses and then meet monthly online with our coach to apply it to our situation. People are engaged, the courses are excellent, we love our coach, and we are all learning together!

The result has been a transformation of our culture. 
We decided to implement PLI's strategies across the country in over 150 locations and over 3500 employees.  The result has been a transformation of our culture.  People's lives have been positively impacted - professionally and personally.  Morale is high and sales and profits are up as a result.

We've learned how to fix ongoing personnel issues once and for all
The roadmap laid out set our business up to quintuple in sales.  We've learned how to fix ongoing personnel issues once and for all, attract top talent, and spend our time focused on results, not internal staffing problems.  I highly recommend PLI to you - it's worked for us!

I had no idea that running a business could be this fun!
In less than 18 months of working with Trevor, he has transformed my business from being average to exceptional, where mediocrity is not acceptable, where being great is standard.  Working with PLI has allowed me to realize my dream of not simply owning a job, but owning a business.
Principal, Caliber Projects

Our culture has taken major steps forward this year
Our culture has taken major steps forward this year with Trevor's help.  He is funny, relatable, and his tools are very very practical and have helped us focus and upgrade our teams throughout our retail network. Trevor recently spoke to an employee group, and one person remarked, "I could listen to Trevor all day."   We would highly recommend Trevor.

The results have been remarkable
At first, we resisted, "This just won't work with a law firm." But we persisted and the results have been remarkable: our client base and profits have steadily improved, and staff engagement and morale is the healthiest its ever been.

Helped our fast-growing business become what it is today
I've experienced PLI's approach first hand and it's been crucial to sustaining our growth.  I can't imagine a business that wouldn't benefit greatly from his help.

Provided practical ways to make positive changes
Trevor was incredibly well-received by the entire organization. He was able to articulate people issues that many of our franchisees were experiencing and provided them with practical ways to make positive changes. We have implemented the Star Chart tool across the organization and see it as vital to building happy, effective teams.