A Guide to Becoming a Part-time Employee as a Student
Key Takeaways
Becoming a part-time employee while in college is a great way for you to combine working/ earning money with pursuing a degree.

The effect of getting a part-time job can either be negative or positive.
Who is a Part-Time Employee?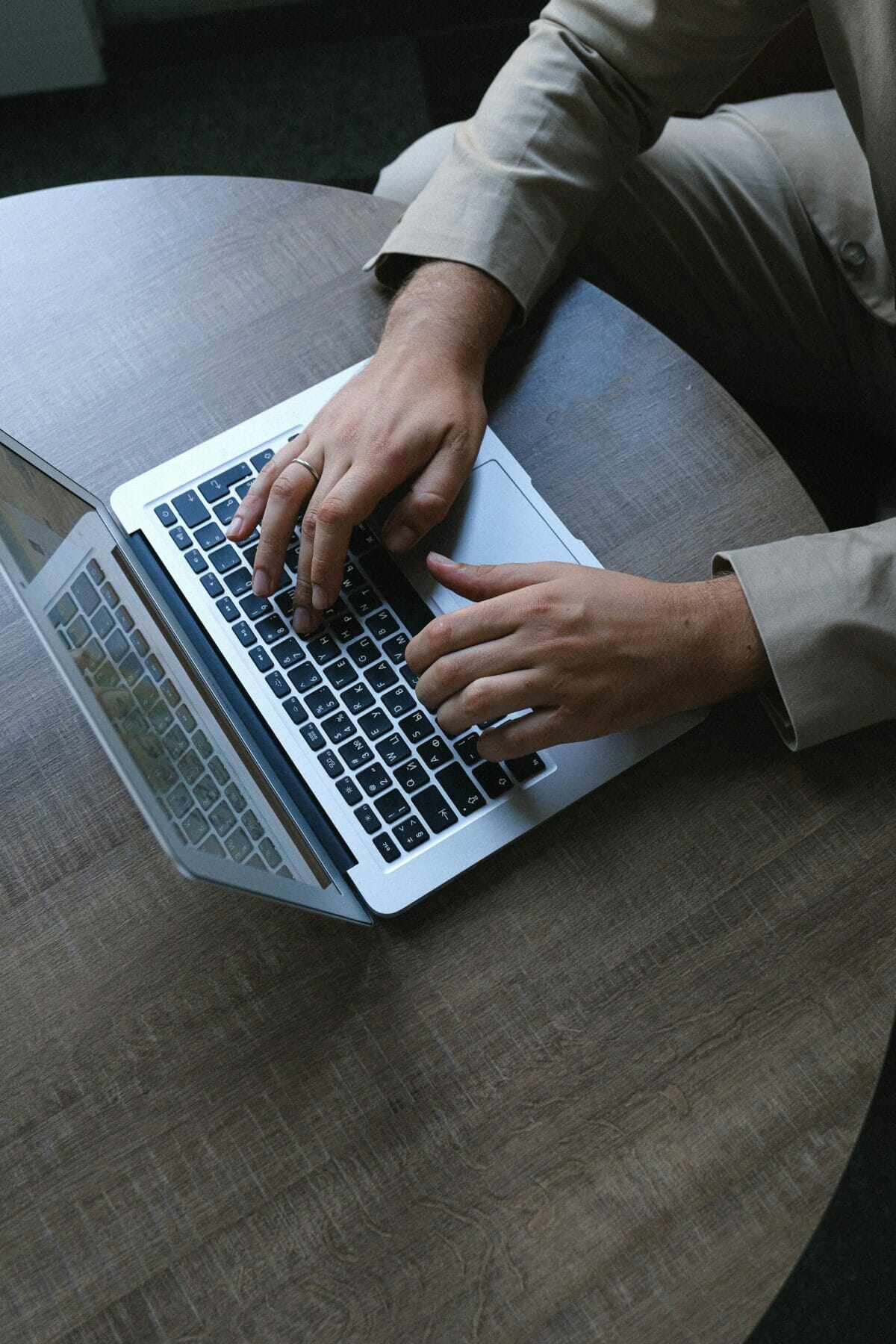 A part-time employee is an individual who engages in regular employment in which working time is substantially less than normal. And it is defined in relation to full-time work, with reference to the number of hours worked for the type of job in a certain industry or occupation. The number of working hours in full-time employment varies from activity to activity and also from country to country.
Part-time work is frequent among young people aged 15 to 24 (when they are studying or in between school and working life) and workers aged 55 to 64 (gradual withdrawal from the labor market), as well as women aged 25 to 44 (especially those with children).
Advantages and Disadvantages of Becoming a Part-time Employee as a Student:
Pros of Being a Part-time Employee as a Student:
As a college student, part-time employment is a way for you to explore career options and earn insight into the working world.

Having a part-time job is a great way to network effectively.

Also, the working experience can help mold your identity, which in turn enhances your confidence. 

You develop interpersonal and transferable skills.

Having a work experience as a college student may be beneficial to your interpersonal competence, practical competence, cognitive complexity, knowledge, academic skills, and humanitarianism.

You learn how to manage your time wisely.

Possibly enabling the employer to reduce costs without reducing staff.

You get to earn a steady income.
Cons of Being a Part-time Employee as a Student:
Students from advantaged socioeconomic backgrounds are more likely to work in good jobs: shorter working hours and better pay, while students with more disadvantaged backgrounds are often involved in unfair work: longer working hours per week and lower salaries. 

Spending longer hours at work can negatively affect your academic, health, and social life.

Being a part-time employee can affect your study.

No job security, part-time workers usually do not receive benefits such as health insurance, sick leave holiday pay, or vacations.

When times are bad, part-time workers are typically laid off before full-timers.

Part-time employees may not be promoted as quickly as regular workers.
How to Become a Part-time Employee as a Student.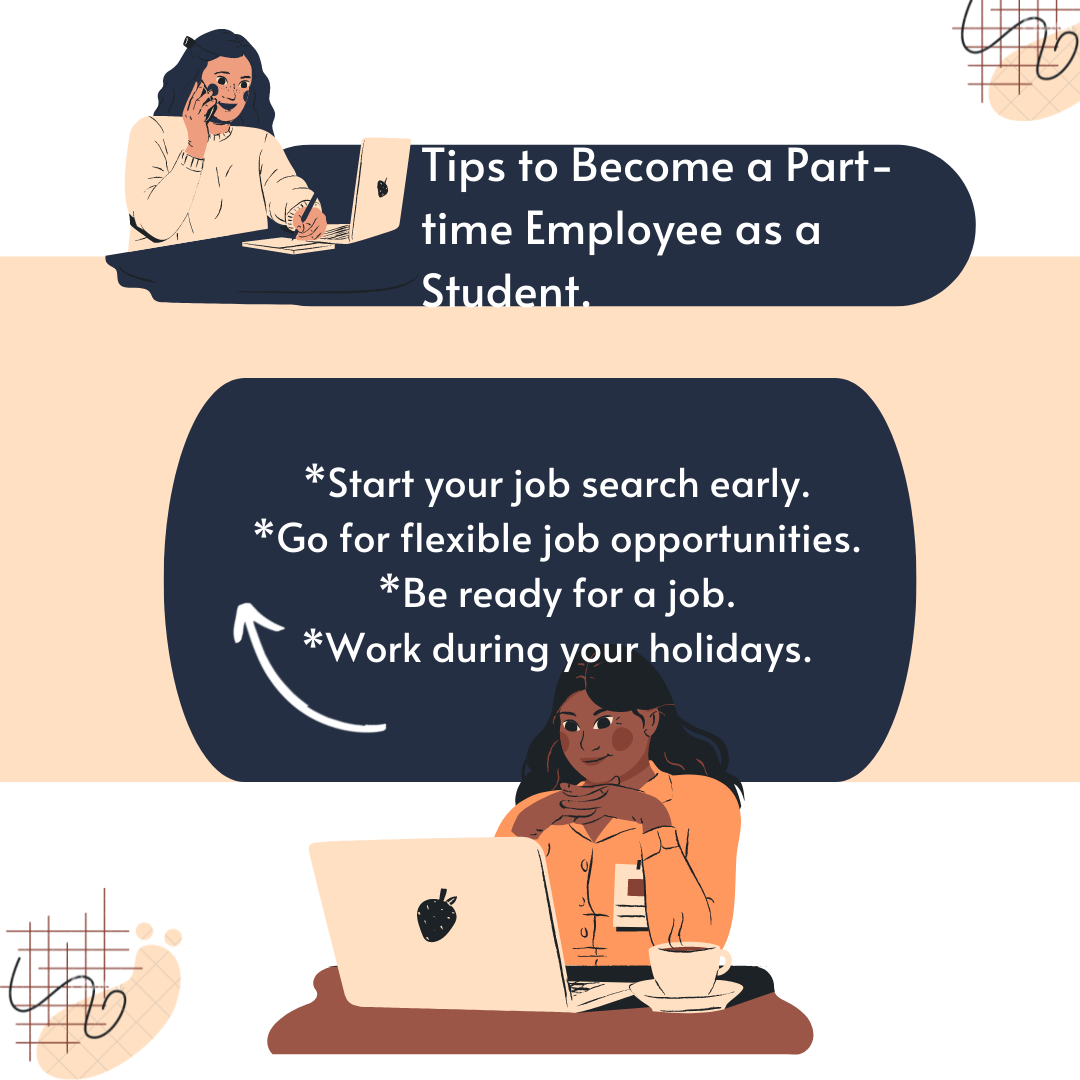 Being a part-time employee can be a lucrative and well-paying opportunity for you as a college student. And it can set you on a successful career path!
With all the bills you have to deal with as a student, it's only natural for you to search for ways to make extra cash. So, having some form of income throughout your studies is very necessary!
It may be to help offset your tuition and living costs, save up for a fun trip during a school break, or get the necessary experience in the workforce. Whatever the case is, being a part-time employee in college is a great idea.
There's a whole exciting world out there with lots of opportunities, you just need to figure out what excites you and then go for it!
Here's all you need to know about becoming a part-time employee:
Start Your Job Search Early.
The best time to start searching for a part-time job was yesterday…well, tomorrow isn't too late though! 
It's never too early to start searching for a part-time job– you can start your search even before you arrive at university.
One of the first questions you need to ask yourself is if you want an online, office, or hybrid job. Your choice will determine your job search process.
For an online job, a job search is easy because the location isn't a problem. While for an office or hybrid job, your search is more location-specific because you want to find a job in a place that's close to your university campus.
Great news! There are amazing platforms to help you find amazing part-time jobs no matter your location. Here's a list.
Go for Flexible Job Opportunities.
When deciding on the job opportunity to go for, always remember to pick one that gives you the flexibility you need as a start student.
And some of the industries that offer flexible hours that may suit your needs are– hospitality, catering, and online media to name a few.
Working in a flexible environment is great, especially during exam time.
Here's what being job-ready looks like:
Have a positive mindset– getting a job is a means to an end and not the end itself. 
So be of good cheer, even when you aren't receiving the kind of response you want during your application process. And when you finally get a job you like don't be put off by your duties, instead focus on gaining the right experience and skills that you may find useful later in life.
Update your candidate profile–whether it's a resume, online portfolio or LinkedIn profile make sure it's up to date with the necessary information.

Create an online portfolio using these tools

today.

Practice, practice, practice! 
Work During Your Holidays.
If your course is too intense and takes a lot of your time getting a part-time job during your holidays is a better option– either a full-time holiday job or a seasonal job.
Part-time Employee, Full-time Student: Yay or Nay?
Being a full-time student and choosing to become a part-time employee can be a very rewarding decision in the long run. 
Although the process may not be straightforward or stress-free, the end result– the big picture– will always be worth it!
But the main thing is you need to find what works for you– from the industry, you decide to work in, to the company or business, to the hours you plan to work, down to your boss and colleague.
Choose an organization with an amazing work culture and always put your mental health, personal, social, and academic life first. 
May not be easy–but it's worth it! Good luck!
Getting People Right (GPR) is an educational website providing professionals from all types of businesses with practical education in human resources and leadership. To keep-evolving your leadership toolkit, additional GPR resources below will be useful: