I've engaged in lots of tough conversations.  We dread them and most of us avoid having them.  But often they're not nearly as bad as we thought they'd be, and we feel vastly better when the conversation is done.
So here are some random tips that you may want to use when holding your next tough conversation:
Here are 26 quick tips to consider when thinking about that tough conversation
Rather than wondering "What's wrong with this person?" ask "What's happened to the person?
Remember that people listen to people they believe are 'for' them and tune out people who they believe are against them. If you aren't 'for' them, give your attitude a tune up
Seek first to understand, then to be understood
Wait for a moment of non-conflict to address the situation. You can't have a productive conversation when you're mad
Get curious about what's actually going on. Don't assume that you understand the situation
Let the person know that you value the relationship and that you care, and that's why you're having the conversation
Always have difficult conversations in private. Otherwise, the person has to save face and may be defiant or unyielding in front of others
Tell yourself that you're having this conversation so that things can get better for everyone; you're doing this to help the person and the situation. People who have these conversations CARE enough to do so.  You're doing something that is caring, not hurtful, even though it may hurt in the short term
If you have bad news, get right to the point. Don't beat around the bush.  Say upfront why you're talking together
Describe how the behavior makes you feel, or how it affects the organization (being late makes me feel like I can't count on you, and it makes everyone else have to work harder because you're not there)
Don't make ungracious assumptions about the person's motives
Remember that good people experience (and express) bad emotions sometimes
Don't let the situation go past 24 hours. If you know it's a problem, address it quickly.  Waiting a month for their review time makes the issue much bigger than it needs to be
Tell the truth. In love
Write down what has to be said in bullet points and don't end the conversation until you've covered all the points. Don't back down from what you determined you wanted to say
Separate 'the facts' from 'the stories' that you make up about the facts which may or may not be true
You can't fix a 'heart' issue with a 'head' answer. Acknowledge emotions and tell the person emotions are okay.  If they are very emotional, give them time to compose themselves and then continue.  Don't let the matter drop.  Sometimes people use emotions as a weapon, so others will back down, and things can continue status quo
Be prepared for an emotional reaction. There may be tears, denials, anger, or sullenness.  Don't be surprised by this and prepare yourself emotionally for this possibility.  You can control yourself, but you can't control them
Don't take their responses personally
When they say their piece, sum up what they've said. Give a recap of what you heard, and then ask, "Have I heard you right?  Is this what you're saying?"
Remember that things never get better on their own. Like a broken leg, it gets better when the root cause is addressed.  This requires an intervention
Tell what you see going on from your perspective, and ask how much of what you see is accurate, and how much is incorrect
Do what you can to preserve the relationship when all is said and done
Be humble. Consider saying, "I feel like there's tension in our relationship.  Is there anything I need to apologize for?"
If it's a work-related issue, and it affects their employment, have a witness present
Make that 2-minute phone call. If you're in doubt, clear it up quickly.  "I didn't love how that meeting ended.  Could we discuss it quickly before we go home for the day?
Try one or more of these suggestions.  And most important, resolve to engage in those difficult, and crucial conversations.  If you're good at relationships, you're good at life, and caring enough to engage is a big part of having healthy relationships.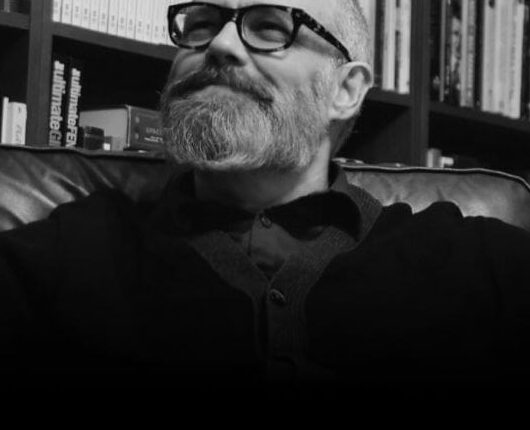 Trevor Throness is a speaker, consultant, and author of "The Power of People Skills."  He is also co-founder and senior instructor at professionalleadershipinstitute.com https://professionalleadershipinstitute.com/
Find more about "The Power of People Skills" here: https://www.amazon.com/Power-People-Skills-Dramatically-Performance/dp/1632651068