I spent the weekend with my sister and brother-in-law in Alberta.  Kevin is the owner/operator of a large logging company.  If you picture a logger, it's him.  He could wring my neck like a chicken (fortunately he's an incredibly nice guy).  He told us the story of the time he gave himself a hernia trying to impress his nephew by leg lifting 1600 pounds nine times before his stomach popped a leak.  Here he is in his newest fun project: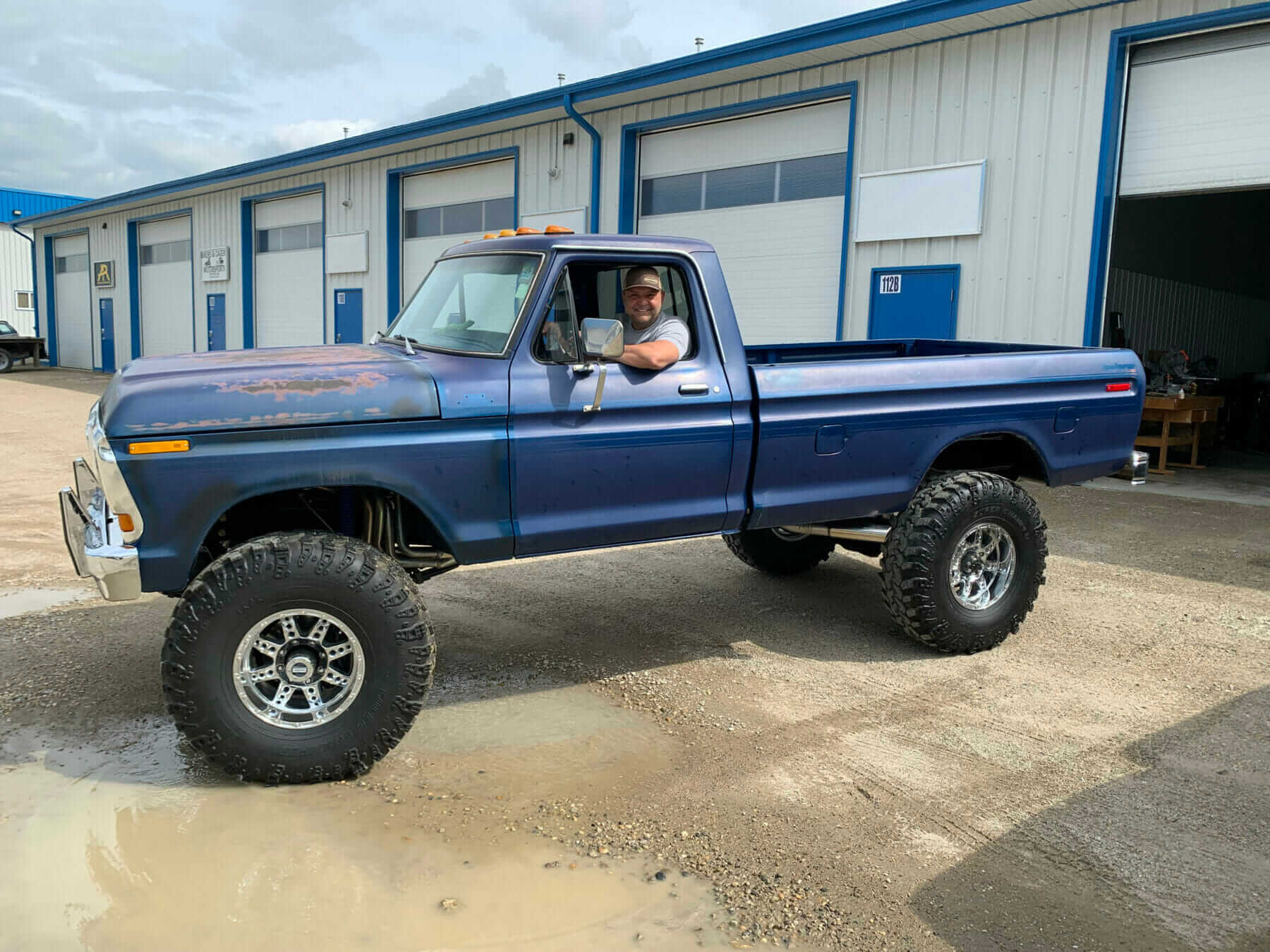 At some point, we started talking business, and he told me how his life had changed by making one hire.
ONE.  HIRE.
He was frantic and way too busy and felt out of control.  Then he hired Mark.  Mark brought order and took huge amounts of stress away from him.
Life looks different after one A-player joins the team.
This is true for you too.  You're one hire away from a changed life
How much time do you spend vetting your new hires?  As much time as thinking about getting an order out the door?
These jobs are not equal in importance!
If you have one hour to think about your business, spend 45 minutes of it figuring out how to get an A-player in a key seat
A-players are the gift that keep on giving.  They make everything better, permanently; they determine the course of your next year;  they determine how you feel when you get up in the morning.  And they're working somewhere else right now.  Find them.  Build a relationship with them.  Sell them on why they should be with you.
Who to hire and who to promote:  the most important decisions you make in your business
It's your job to treat hiring as the most important activity you do in the business.  Get the right people in the door.  People who:
Share your values
Have good attitudes
Are coachable
Want to contribute
When you feel burned out, you're working with a Non Star
80% of the time, burn out comes from working with difficult people.  Not from working too hard.
So, focus on how you're going to make that next great hire.  That decision is the most important one facing the business, and the hardest one to manage if you get it wrong.
Getting ahead is about getting started!
Trevor Throness is a speaker, consultant, and author of "The Power of People Skills."  He is also co-founder and senior instructor at professionalleadershipinstitute.com https://professionalleadershipinstitute.com/
Find more about "The Power of People Skills" here: https://www.amazon.com/Power-People-Skills-Dramatically-Performance/dp/1632651068