This is big on everyone's mind right now.  Maybe you're an A-player thinking about moving on.  If so, keep reading.
You can have employee satisfaction surveys and everything else, but at the end of the day, it boils down to one thing.
ONE THING!
Overwhelmingly, out of all proportion, more important than any other single factor.
More important than money.  Yes.  Stop shaking your head.
More important than cool offices, free lunches, remote work opportunities, foosball in the staff room and on and on.  Here it is:
Do employees like and respect their direct supervisors?
That's it!
Research shows this to be true again and again.  Here's an article by Gallup that you really should read if you think I'm exaggerating.  They show the actual numbers after having surveyed… 27 million people!  Fairly thorough.
https://news.gallup.com/businessjournal/182792/managers-account-variance-employee-engagement.aspx
How are you investing in your front line managers?
You should be spending as much time thinking about this question as you spend thinking about your customer/client.
Because if your employees are happy and positive, your customers will be too.  Happy employees treat clients well.  Unhappy ones dump on customers.  I know this because literally every place I shop I always ask, "So, is this a good place to work?"  And I find out quickly what they think about their direct supervisor.  It's hilarious.  And incredibly revealing.  And I mostly get pretty anemic responses!
How employees feel about their direct supervisor is the #1 factor effecting their retention and performance
Have I said that clearly enough yet?
So, do you:
Spend TONS of time talking and thinking about who to promote?
Hold empty spots open until you find someone outstanding?
Have the best possible leadership training available for them when they get there?
How are you teaching your leaders to be… leaders?
Now, you don't write free tips every week in order to get rich (I have about 600 archived here on this site which you can explore btw).  I do what I do because I sincerely want to help!  Especially at my life stage.  If it weren't for that, I really don't need the hassle anymore!  I can put macaroni on the table whether or not you buy from me 🙂
And I don't use this platform to pitch you on what I do very often.
But I have to remind you that I do offer world class leadership training that blends online and live components where everyone from CEOs to any frontline supervisor can get trained in the skills that they need to retain great people and build awesome teams.
Everyone can earn a certificate in Leadership Fundamentals: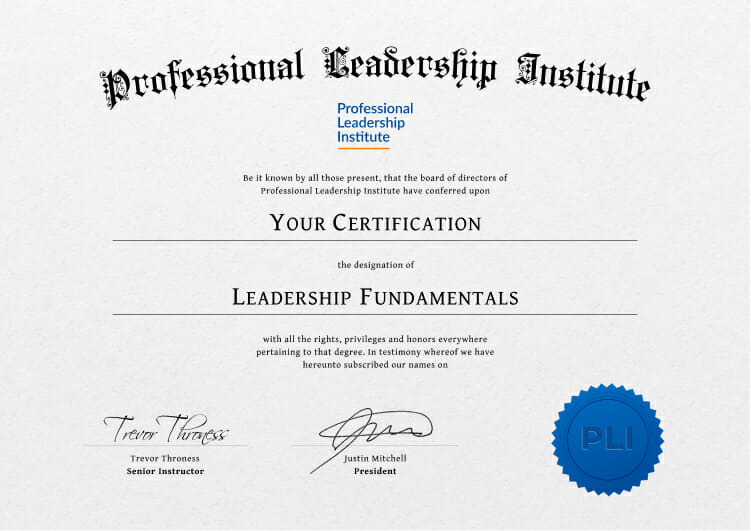 Here's what a client sent me this past week about his experience with the Professional Leadership Institute:
"We have locations around BC and Alberta, so getting people on the same page can be very difficult… Until now.  Our entire management team and location managers take the same great courses from PLI and then meet monthly online with our coach to apply it to our situation.  
People are engaged, the courses are excellent, we love our coach, and we are all learning together!  I would highly recommend PLI to help your team move forward!"
-Jason Fawcett, President of the Kelson Group
I offered similar in person training over 20 years ago and charged over three times as much per seat  then than what I charge today NOT ADJUSTED FOR INFLATION!  Online learning has made everything so much more affordable, and learning/retention rates shoot up as well.
You should be spending GOBS of time building up this generation of leaders.  Your survival, let alone your success, depends on it.
If you want to book a no obligation, no hard sell discovery call to find out what it's all about, check us out here, and explore our courses and offerings too.  Or call/text me directly at 604 614 6167.
https://professionalleadershipinstitute.com/for-business/
Getting ahead is about getting started!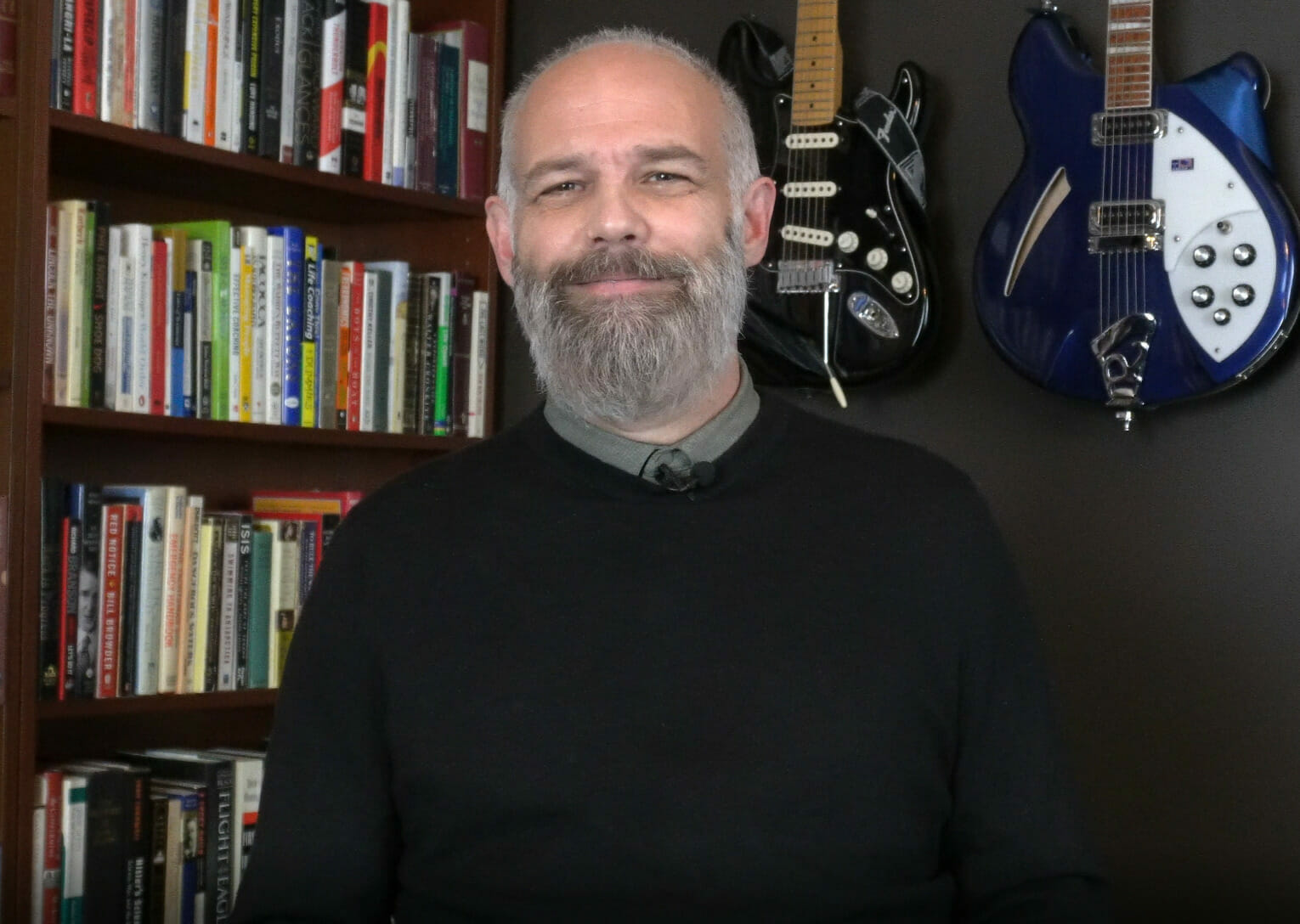 Trevor Throness is a speaker, consultant, and author of "The Power of People Skills."  He is also co-founder and senior instructor at professionalleadershipinstitute.com https://professionalleadershipinstitute.com/
Find more about "The Power of People Skills" here: https://www.amazon.com/Power-People-Skills-Dramatically-Performance/dp/1632651068