Organizational growth can be hard to achieve without understanding the performance strengths and weaknesses of your team.
Understanding the different disc assessment types is a great way to gain a deeper knowledge of what makes people around you tick– disc assessment can help you create an atmosphere that sets your business up for success.
What is Disc Assessment?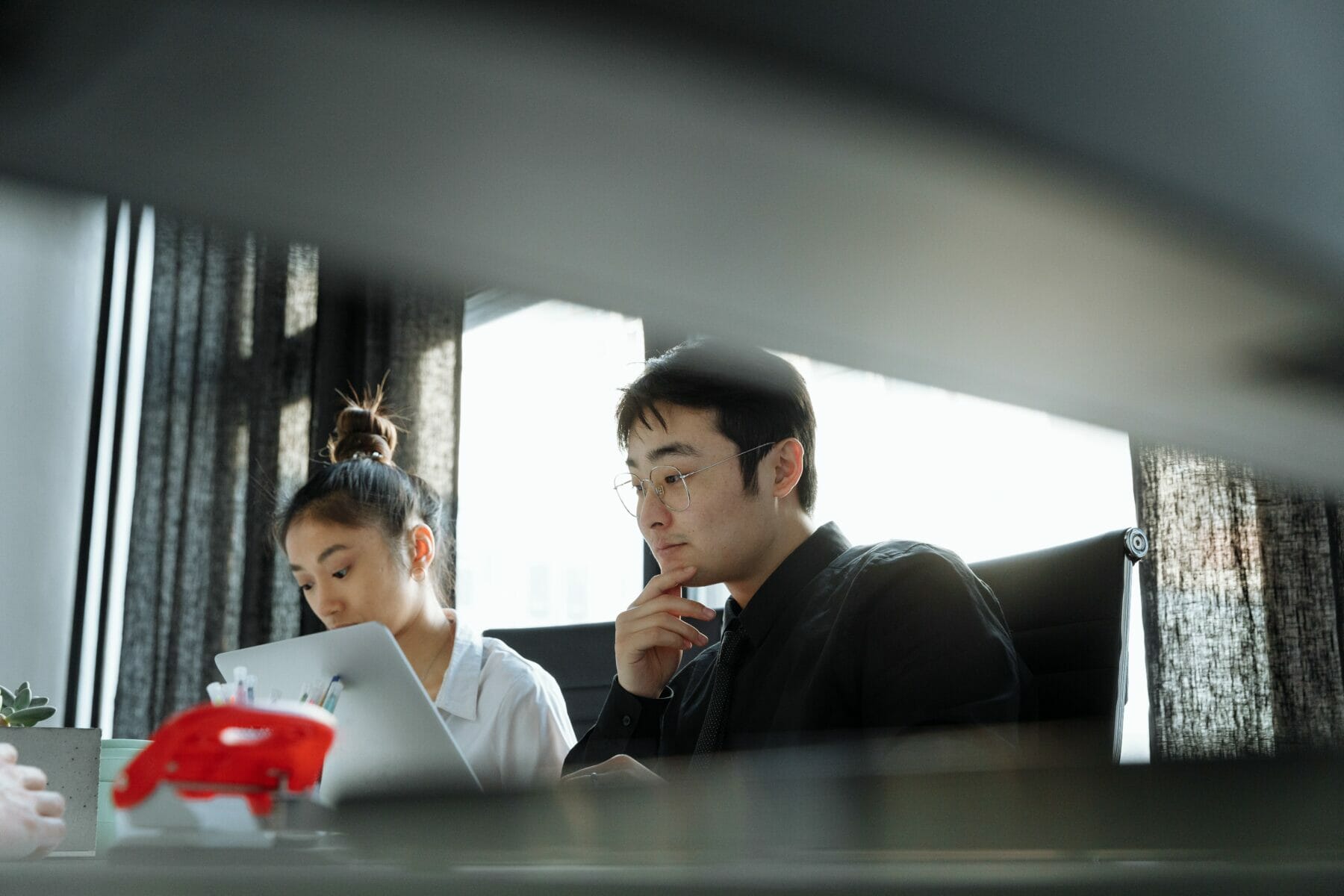 Disc assessments are tools used by employers, coaches, and consultants to identify communication patterns in individuals or groups, including how they react under different conditions.
The acronym "DISC" refers to the four behavioral traits that are assessed: dominance, influence, steadiness, and conscientiousness.
These tendencies are known as personality types that provide insight into how someone works with others and functions in a team or company setting.
To learn more about the disc assessments tool, sign up for a free trial of our course "Personality Testing for Workplaces."
What are the Disc Assessments Types Available?
The following are the five disc assessments types can be used to determine employee behavior styles:
Analytical – Ideal for assessing interpersonal relationships, this assessment dives deeper into individual attitudes and behaviors and how they impact their communication style with others.
Graphical – Utilizes charts and diagrams to display patterns in employee behavior as it pertains to leadership styles, work approaches, management methods, and decision-making processes.
Primary – A combination of analytical thinking with the graphical presentation; it helps you understand your employees' behavior while measuring it against the workplace norm.
Implicit – Helps assess motivation and emotional intelligence; looks at how your employees process information using visual cues such as facial expressions and body language.
360° Feedback – A tool used by managers or outsiders to collect feedback from peers; measures attitudes regarding job performance while guiding people toward self-reflection on current roles within an organization or company culture dynamic.
Benefits of Using Disc Assessments
There are many benefits associated with utilizing the various disc assessments types in the workplace:
• Improves teamwork through better understanding among colleagues.

• Enhances existing skillsets or identifies gaps in development opportunities.

• Identifies potential problem areas before they arise.

• Supports better conflict resolution strategies.

• Facilitates goal setting for departments or teams.
DISC assessments offer invaluable insights into personnel dynamics that drive organizational success across all levels of any business operation — from individual contributors up to the executive levels.
Making them essential tools for any leadership team looking to optimize their workflow processes, reinforce core values & beliefs within teams, strengthen customer experiences, and more.
Disc Assessments Types: 4 Tips to Get the Most Out of It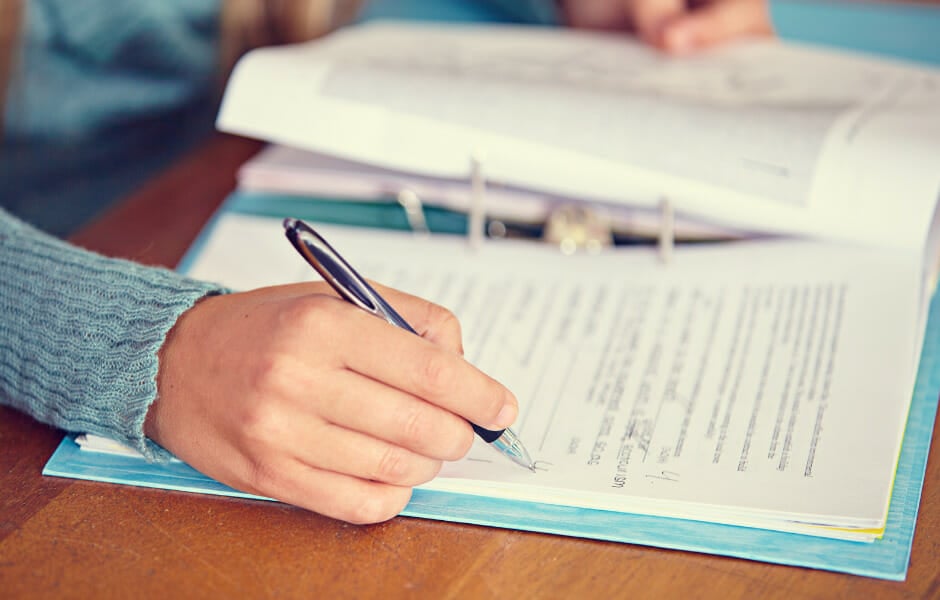 Disc assessments are a valuable tool for understanding and improving employee performance, but only if they're used correctly.
To make sure you get the most out of your disc assessment results, here are four tips to consider:
Tip #1. Be Clear About Your Goals
Before beginning the process, it's important to determine what goals you want to achieve.
This will help guide the development and implementation of the assessment so that your results are tailored to meet your specific needs.
If you're unsure how to go about this, try talking with colleagues who have experience with disc assessments or consulting with an expert in the field.
Tip #2. Involve the Right People
Disc assessments can be used at multiple levels within an organization.
Consider who will be involved in each aspect of the assessment and ensure that everyone who participates is properly trained and prepared.
Additionally, while it's important to focus on individual results, don't forget about team dynamics — look for patterns in specific departments or teams that could indicate potential areas of improvement or growth opportunities.
Tip #3. Design Strategies Based on Results
Once your assessment is complete, take time to analyze the data and explore any insights or trends that emerge regarding individual skills and behavior styles.
Use those findings as the foundation for creating strategies that support performance improvement within each person — and across teams as a whole — such as personalized incentives for employees or team-building activities for groups.
Tip #4. Evaluate Progress Regularly
Finally, regular evaluations are essential for measuring progress over time and ensuring that initiatives based on disc assessment results remain effective after they've been implemented.
Create a plan ahead of time outlining which metrics should be tracked along with how often they should be evaluated, then always use those results as a benchmark when considering changes or new strategies moving forward.
Disc Assessment Types: How to Use It to Create an Engaging Company Culture
Organizations everywhere are striving to create a work environment that engages, motivates, and rewards employees.
But how can you do this when each individual has different communication styles, preferences, and personalities?
One potential solution is to use the different disc assessment types.
Disc assessments are powerful tools for gaining insight into the behavior of your team members, as well as uncovering potential areas for improvement or growth opportunities.
By utilizing these assessments, you can better understand how people interact with each other both in and outside the workplace.
In turn, this knowledge can be used to create an atmosphere of engagement, motivation, and reward that will help spark employee loyalty and productivity throughout teams.
Benefits of Building an Engaging Company Culture
Creating a company culture that is engaging and rewarding has numerous benefits:

• Increases team unity through understanding & collaboration.

• Encourages employees to use their strengths more effectively.

• Education & growth opportunities lead to increased job satisfaction.

• Feelings of connection & belonging foster trust among colleagues.

• Improved performance & morale result in better business outcomes.
Disc Assessments Types: Strategies for Using It
Using disc assessments might seem daunting at first, but there are some simple steps you can take to make the most out of your assessment results:
Identify which assessment type best fits your goals — Analytical? Graphical? Primary? Implicit? 360° Feedback?
Involve the right people in each stage of the assessment process (hint: don't forget about team dynamics!)
Design strategies based on assessment findings — personalized incentives for employees or team-building activities for groups
Regularly track progress by evaluating metrics over time
Conclusion
With the help of disc assessments, you can start building an engaging company culture today!
Whether it's understanding individual behavior styles, identifying gaps in skillsets, or assessing motivation levels among teams — these assessments provide invaluable insight into what makes people tick and how businesses can maximize employee satisfaction across departments.
Relevant Articles
DISC Personalities vs Personal Style Indicator
The DISC Personality Tool can Never Measure This
DISC Test: What Is the S/C disc personality type (Thinker)?
DISC Test: What Is the S disc personality type (Peacekeeper)?
DISC Test: What Is the D/I/S disc personality type (Persuader)?