DISC is an assessment tool that provides a universal language of observable human behavior, essentially "how you do what you do."
Your behavioral style or "DISC" style is not good or bad, right or wrong; it simply provides an understanding of how you interact with others.
Are you curious about what your DISC assessment results could be? You'll find out soon.
In this article, we'll dive deep into the world of DISC assessments and help you understand how to leverage your results for personal and professional growth.
What is a DISC Assessment?
First things first, let's define what a DISC assessment is?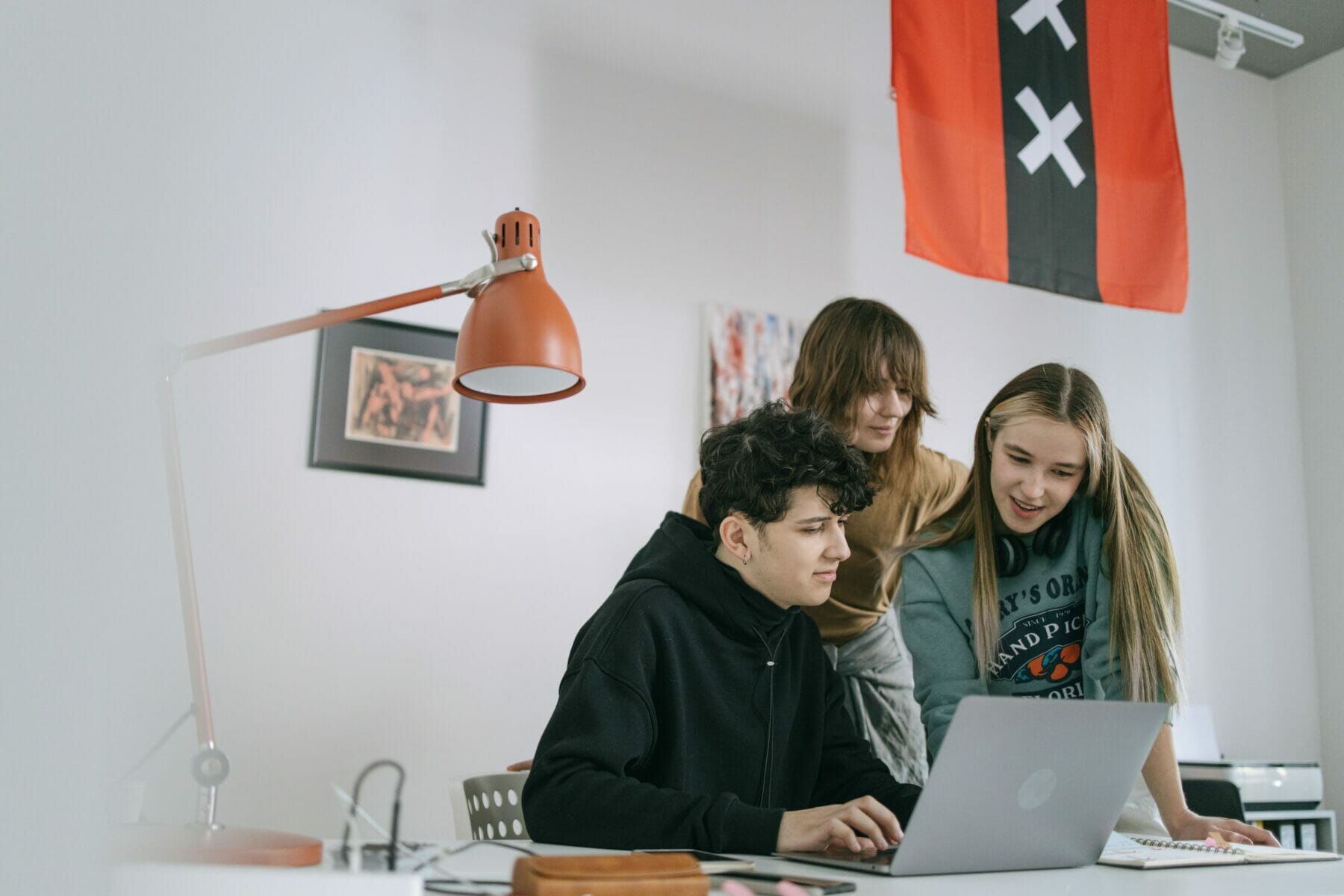 The DISC model is a behavioral profiling tool that measures an individual's dominant traits across four categories: Dominance, Influence, Steadiness, and Conscientiousness.
Your DISC assessment results will help you gain insights into your communication style, work preferences, and overall behavior.
Understanding Your DISC Assessment Results
After taking a DISC assessment, you'll receive a report outlining your results.
This report will typically include information on your dominant traits within each category as well as how those traits manifest themselves in different situations.
As shared earlier, there aren't "good" or "bad" results when it comes to a DISC assessment.
Each set of results simply reflects an individual's natural tendencies and preferences.
However, understanding these tendencies can be incredibly valuable when it comes to personal development and building stronger relationships with others.
DISC Assessment Results: Leveraging Your Results for Growth
So now that you have your results in hand, what should you do with them?
Here are some tips for leveraging your DISC assessment results for personal and professional growth:
Identify Your Strengths
One of the biggest benefits of a DISC assessment is gaining clarity about your strengths.
Understanding where you naturally excel (e.g., in leadership roles or in creative problem-solving) can help you focus on developing those skills even further.
Recognize Your Blind Spots
In addition to identifying strengths, a DISC assessment can also help highlight areas where you may struggle or have blind spots.
For example, if you tend to avoid confrontation or have trouble delegating tasks to others– your awareness of these habits can help you work on it.
Communicate More Effectively
Another key benefit of understanding your DISC assessment results is being able to communicate more effectively with others.
By knowing your communication style (and the styles of those around you), you can tailor your approach to better connect with others and avoid potential conflicts.
Taking a DISC assessment can be an incredibly valuable tool for personal and professional growth.
Knowing your dominant traits across different categories and leveraging that knowledge effectively, can unlock new opportunities for success in all areas of life.
So go ahead – take the DISC assessment and see what insights await!
To learn more about DISC assessment results, sign up for a free trial of our course "Personality Testing for Workplaces."
DISC Assessment in the Workplace: How to Build Stronger Teams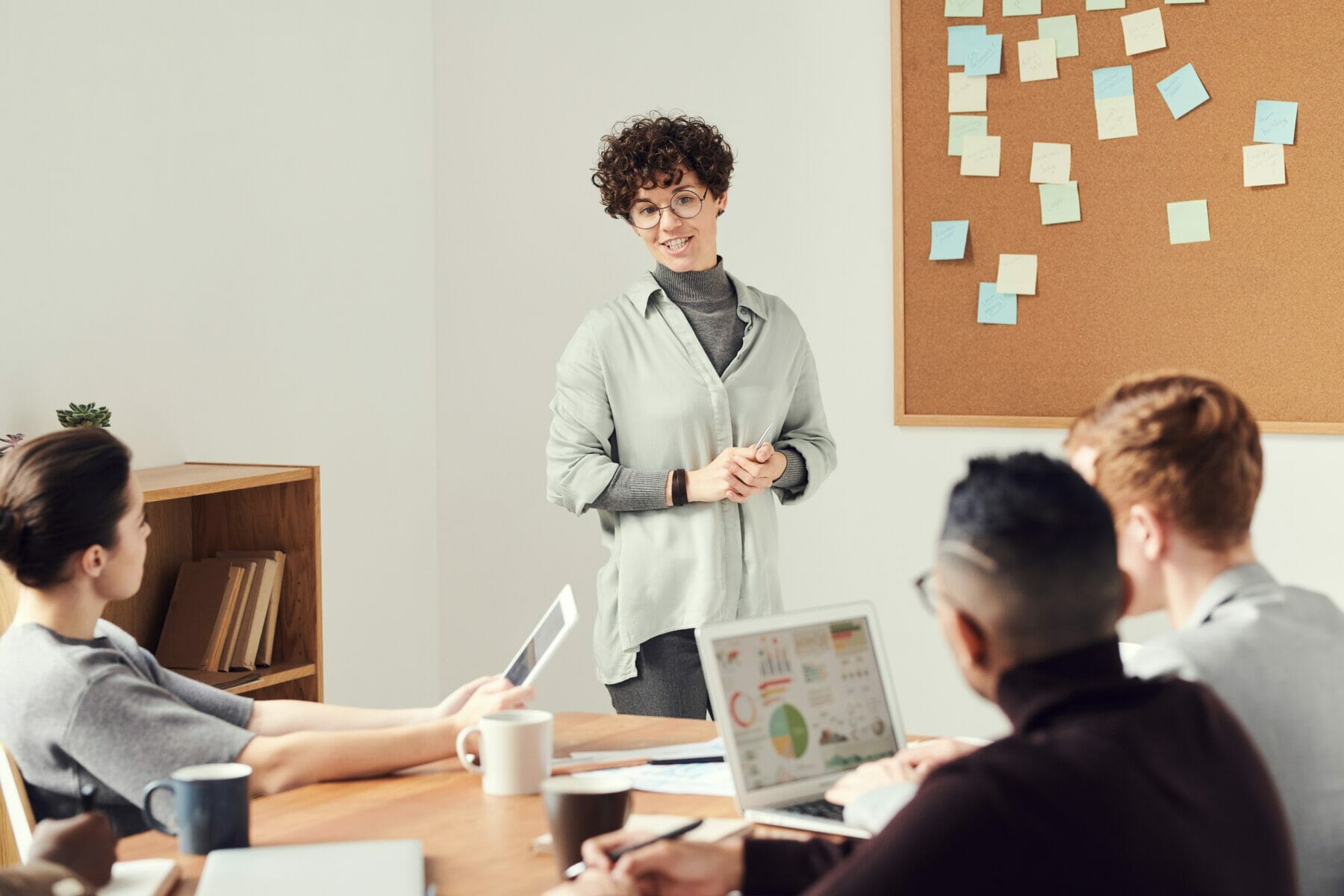 As a manager or business owner, you already know that building strong teams is key to success.
But how do you ensure that your team members are working together effectively? One tool that can help is the DISC assessment.
Here are some tips for using DISC assessments in the workplace:
Assess Each Team Member
Start by having each team member take a DISC test.
This will give you insights into their preferred potential blind spots, communication, and work styles.
Review Results as a Group
Once everyone has taken the test, review the disc assessment results as a group. This can be done during a team meeting or one-on-one with each team member.
Discuss Communication Styles
One of the main benefits of using DISC in the workplace is being able to tailor communication styles to each individual's preferences.
Discussing these preferences openly as a group can help ensure that everyone is on the same page and communicating effectively.
Identify Complementary Traits
Another benefit of using DISC assessment results for team building is being able to identify complementary traits among team members.
For example, if one person excels at creative problem-solving while another is highly detail-oriented, pairing those individuals up on projects can lead to stronger outcomes overall.
Address Potential Conflicts
Finally, use DISC assessments as an opportunity to address potential conflicts before they arise.
If two individuals have vastly different interaction styles or work preferences, discussing these differences openly can help prevent misunderstandings down the line.
The Benefits and Limitations of Personality Assessments in the Workplace
Personality assessments are becoming increasingly popular in the workplace, with many companies using them as a tool for hiring, team building, and professional development.
While these assessments can provide valuable insights into an individual's behavior and communication style, they also have their limitations.
Benefits of Personality Assessments
Improved Hiring Decisions
Personality assessments help you make more informed hiring decisions.
By gaining insights into an individual's interaction and work mode, you can ensure that you're selecting candidates who are a good match for the position and company culture.
Using personality assessments for team building can help you tailor your approach to each team member's strengths and weaknesses.
Acknowledging each person's dominant traits and communication styles will allow you to create a more cohesive team that works together effectively.
For individuals, taking a personality assessment can provide valuable insights into their behavior and tendencies.
By understanding their strengths and weaknesses, they can focus on personal development areas that will help them excel in their careers.
Limitations of Disc Personality Assessments
While personality assessment results can provide valuable insights into an individual's behavior and tendencies, they only offer one piece of the puzzle when it comes to evaluating job performance or potential fit within a team or organization.
There is always a risk of bias when using personality assessments for hiring or promotion decisions.
If not used properly, these assessments could lead to discrimination against certain groups based on factors such as gender or race.
Lack of Scientific Validity
Some critics argue that many popular personality assessments lack scientific validity or reliability, calling into question just how accurate these tools are at predicting job performance or success.
Conclusion
While there are certainly benefits to using personality assessment results in the workplace – such as improved hiring decisions and enhanced team building – it's important to remember that these tools have their limitations as well.
You should use caution when relying too heavily on any one assessment tool or factor when evaluating job candidates or employees.
Relevant Articles
The DISC Personality Tool can Never Measure This
DISC Personalities vs Personal Style Indicator
DISC Test: What Is the S/C disc personality type (Thinker)
DISC Test: What Is the S/I disc personality type (Counsellor)?