The Disc profile test is a great way to get valuable insight into your work style and communication habits.
But what is it exactly, and how can it help you?
Let's dive into what the D.I.S.C profile test is, and how you can use it in your day-to-day work life and beyond.
What Is Disc Profile Test?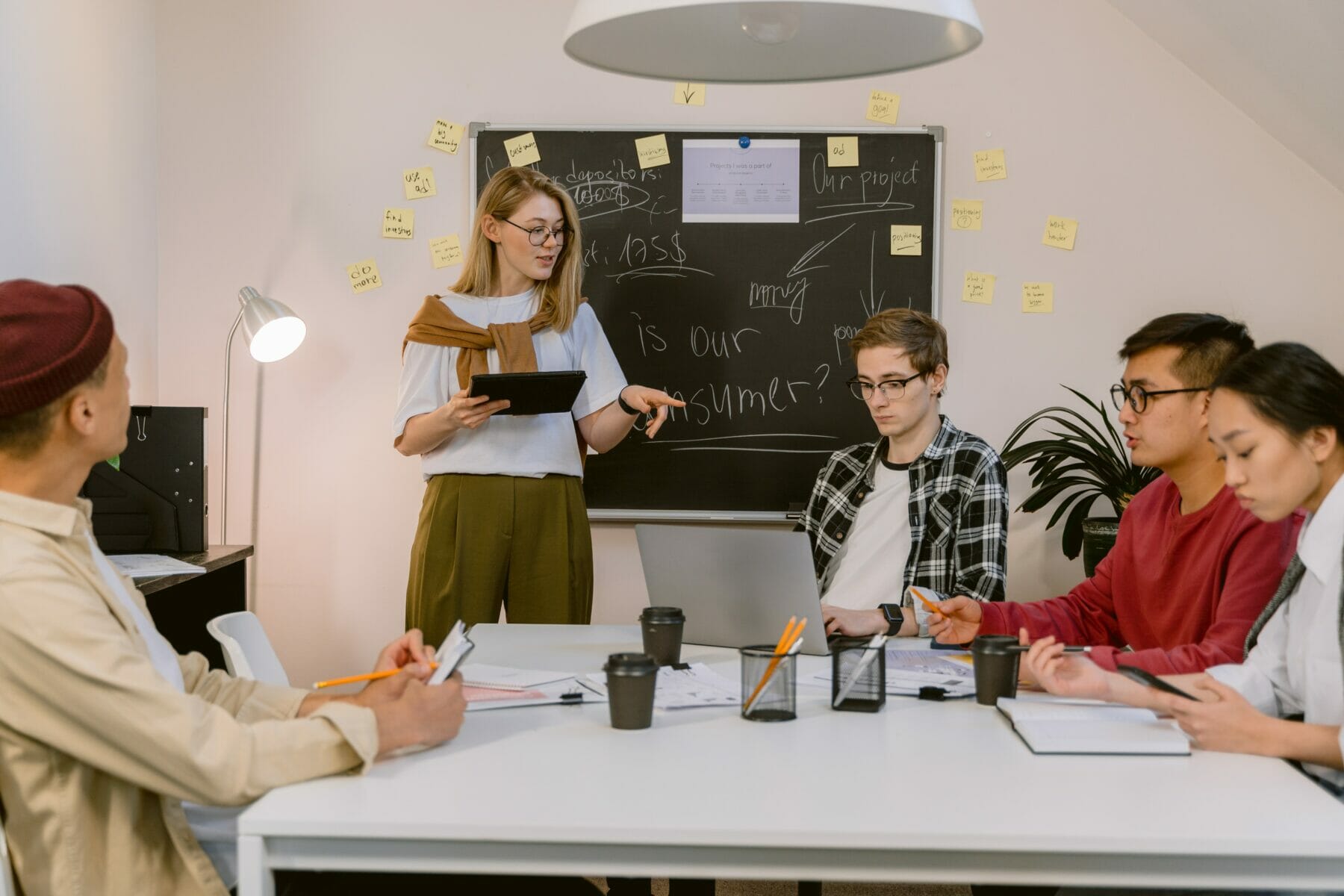 A Disc profile test stands for "Dominance, Influence, Steadiness, Compliance" and is a psychometric assessment tool used to measure an individual's behavior tendencies in four different areas – Dominance, Influence, Steadiness, or Compliance (also known as D-I-S-C).
By understanding these behaviors in yourself or other people, you can better predict how someone will think or react in certain situations and more effectively build relationships with them.
How Does It Work?
The Disc profile test works by asking individuals a series of questions that measure their tendencies on each of the four traits – Dominance, Influence, Steadiness, Compliance – which are then ranked according to their percentage score on each trait as either low (L), medium (M) or high (H).
This provides an overall picture of a person's behavior patterns including how they tend to interact with others on a daily basis.
To learn more about disc profile tests, sign up for a free trial of our course "Personality Testing for Workplaces."
What Are the Benefits of Taking the Disc Profile Test?
Taking the Disc profile test can provide numerous benefits such as:
A better understanding of yourself and those around you.
Improved communication between colleagues or between co-workers.
Increased job satisfaction.
Decreased conflict among employees.
Improved team dynamics; improved management strategies.
Increased sales effectiveness.
And, improved customer reviews/relationships.
If you're looking to boost your career prospects it can provide valuable insights by helping you gain an edge when competing for promotions or new positions within your organization.
Growing Your Team With the Disc Profile Test: Why Does It Matter?
Having an effective team is essential for any organization's success, but it's not always easy to find the right people for the job.
The Disc profile test can be a great tool for recruiting and managing teams, as it can provide valuable insight into individual personalities and work styles which can help you craft a well-rounded team of individuals that are better equipped to get the job done.
The D.I.S.C profile test offers much more than just a snapshot of personality.
It gives you an in-depth look into how someone thinks and communicates.
Also provides valuable insights into their behavior on different levels that can help inform how they should be managed or what roles they may be best suited for within your company.
By taking into account these four traits (Dominance, Influence, Steadiness, Compliance) and their respective rankings in terms of low (L), medium (M), or high (H), you can easily create teams with diverse backgrounds and perspectives that are sure to provide maximum efficiency when it comes to completing tasks successfully – an invaluable asset to your organization!
Furthermore, by understanding each trait's strengths and weaknesses, you can also identify potential issues between co-workers before they become major roadblocks during projects.
This will enable your team to maintain harmony amongst its members while still achieving its goals without experiencing any conflicts due to conflicting personalities or competing interests.
Finally, using the Disc profile test can help provide valuable input when making decisions about promotions or hiring new employees.
Understanding how someone ranks on each of the four traits can give insight into whether or not they would be a good fit for certain positions compared to others on your team who might have very different personality types but still bring essential skills for them to succeed in those roles.
How to Use the Disc Profile Test for Self-Improvement?
The D.I.S.C profile test can be a powerful tool for self-improvement, providing invaluable insight into your behavior patterns and how you interact with others daily.
By understanding each trait – D/I/S/C– and its respective rankings in terms of low (L), medium (M), or high (H), you can identify areas where you could use improvement and tailor your approach accordingly.
With this knowledge, you can begin to take conscious steps toward adjusting your behavior to make more positive connections with those around you.
This could include everything from reining in dominance tendencies if they tend to come off as intimidating or cutting back on influencing behaviors that may be seen as overbearing by colleagues.
Similarly, recognizing when it might be beneficial to adopt more compliant or steadier qualities such as taking a step back and allowing others the chance to speak up in group settings or being less rigid with deadlines can prove just as effective.
In addition to these tips, the Disc profile test can also help individuals understand why certain tasks come naturally to them while other tasks are more challenging.
For example, someone ranked highly in Influence may find it easier than their Dominance-ranked counterpart to ask questions when uncertain about a task or delegate tasks without feeling threatened by it – whereas someone higher in Dominance might have difficulty doing so due to feeling like they should have all the answers or fear being seen as weak for not knowing every detail about a project before beginning work on it.
Using this insight to analyze your behavior patterns can set you up for success both professionally and personally by allowing you to gain an understanding of your strengths and weaknesses.
So you can then adjust accordingly.
Truly harnessing the power of self-knowledge provided by the Disc profile test will enable you to better communicate with others while striving towards personal growth.
Conclusion
Taking advantage of the D.I.S.C profile test is a great way to build strong teams that can work together harmoniously while maximizing efficiency across all departments within your organization – this makes it an invaluable tool in any successful business's toolkit.
Relevant Articles
9 Personality Tests You Should Take
The DISC Personality Tool can Never Measure This
DISC Test: What Is the I/D disc personality type (Optimist)?